Best Long-range Electric Scooters 2023 – Based on Real Rider Data
So you're looking for an electric scooter capable of covering those longer distances?
Fret not my prospective scooter rider because your beloved #1 ride junkie has tested over 200 of the best electric rides out there(some pretty shitty ones included too) and I'm happy to announce that I've now condensed them down into a list of the 12 best long-range electric scooters.
In this list you will find the electric scooters with the best battery capacity in every category, from comfy seated scooters, nimble lightweight options, to robust power-monsters that are capable of taking you across half the state in a single charge.
As electric scooters continue to grow in popularity the demand for more potent models, able to handle longer distances on a single charge, increases. In our list you'll find models capable of reaching 25, 40, 50, heck even some with 60+ real-world miles on a single charge.
Quick Overview: Electric Scooters With the Best Range in 2023
Here is a quick run-down of our favorite electric scooters that are capable of reaching 25 miles and more on a single charge:
(Good range = 25-35 miles per charge, Great range = 36-49 miles per charge, Amazing Range = 50+ miles per charge)
So What is to be Considered a Long-range Electric Scooter?
Well the term is quite self-explanatory, it is an electric scooter capable of handling longer rides than the average electric scooter.
Now you're asking yourself what the average range of an electric scooter is?
According to our very own never-sleeping research expert ,Volscribe AI, who analyzed over 200 models in order to find that out. The average advertised range for an electric scooter is about 19.7 miles per charge. For someone with our vast negative experience with advertised scooter mileage that tells us the real number is probably somewhere closer to 14 miles.
With that sorted out, we will conclude that an electric scooter with a real-life, tested by us, range of over 25 miles is what we will be considering a long-range electric scooter.
Different Types of Electric Scooters With Long Battery Life
There is no specific style or design to electric scooters with better range capacities. In our list we have portable lightweight models, high-performance scooters , seated models, and a few with off-road capabilities. The only common denominator they have is that they've got a larger than standard battery.
Something you should keep in mind is the fact that generally the more range a scooter has to offer the heavier and bulkier the scooter is going to be. This doesn't mean that just because you need to cover a lot of distance per charge you can't find a more portable solution. Some scooter's offer the ability to switch batteries mid-ride. This means you can extend their range by simply packing a spare battery in your backpack. This is particularly good if you're in need of a lightweight more portable scooter, while still needing it to be able to cover a lot of ground in between charges.
How to Increase The Range Capability of Any Electric Scooter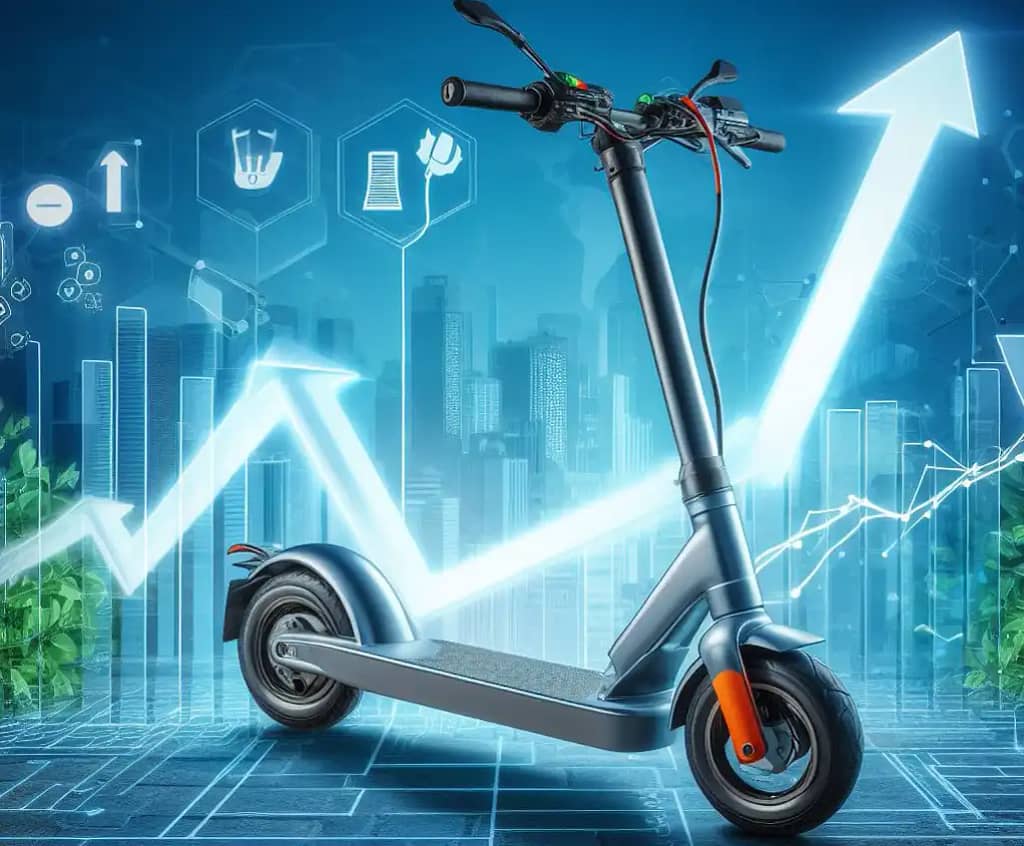 There are a few ways you can improve your electric scooters ability to cover more range. One is to optimize your riding style, the other is to add on more battery power, and the last one is to maximize the longevity of your battery by practicing good battery management.
Optimizing Your Riding Style
Depending on your riding style and how you ride you can easily squeeze out a few extra miles per ride. Here are some quick tips on ways to get the most range out of your electric scooter:
Steady phase: Use the throttle and brakes wisely. Keep a steady speed while you're riding and you'll be much more energy efficient.
Plan your ride: Avoid inclines, traffic lights, rough terrain, or any other instance where you may have to decelerate only to accelerate again.
Slow down: Don't go at top speeds, use a lower speed mode that optimizes your acceleration and top speed for battery efficiency. Or just don't go too hard on the throttle with smooth accelerations and not bottoming it out.
Keep a low profile: If it's windy outside, adjust your position accordingly by either standing more on the side, or keep a lower, more streamlined pose to reduce wind resistance.
Regenerative braking: Most scooters are equipped with regenerative motor brakes, use them to a greater extent. If you plan your ride better you can release the throttle and use the regenerative brakes instead of needing to use the more powerful mechanical brakes.
Tire pressure: Make sure your tires are inflated properly to reduce friction and lessen the power needed from the motors to push you forward.
Proper charging: It doesn't extend your range by any stretch, but it makes sure your battery doesn't deteriorate as quickly. You can read more about battery maintenance in a section below.
Extended Battery Power
Some scooters have swappable batteries so you have the ability to pack extras in a bag. But all scooters have the ability to extend the range by adding an externally attached battery of the same power output. However, this is more of a DIY range extender option and nothing I'd recommend to the average user.
Good Battery Maintenance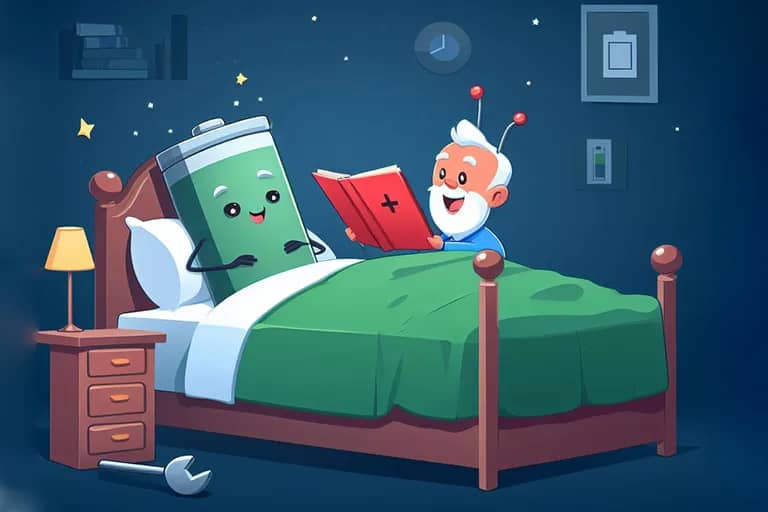 While it doesn't straight up increase the range capabilities of your scooter, it's no less vital for making sure it doesn't lose capacity over time. Here are a few of our top tips for extending the longevity of your battery:
Avoid deep discharges: If possible don't let your scooters battery run lower than 20-30% capacity. This will help with the longevity of your battery's life expectancy.
Store it properly: Remember the best practices of not storing your scooter too cold, or too hot. Also make sure that when you store it, only charge it to somewhere around 50-80% and if you're going to let it be unused for a long time, remember to top it up a bit every once in a while.
Avoid overcharging: Although most scooters have BMS that prevents overcharging it is always good to practice proper management by unplugging the charger once its fully charged.
How We Range Test Electric Scooters
All the models we recommend go through a very detailed 3-step vetting process. We start out by testing the electric scooter on our test track, we test everything from braking power, top speed, and range in a real life setting. This means that the results you see for each scooter is what you can expect when riding it like a normal human being, apart from the advertised specifics that are usually what they are able to achieve under optimal conditions.
After this initial hands-on testing part, we delve into what other experts have to say about the model and dissect hours of footage and video content. This step helps eliminate our own bias and also shed some light on issues, or benefits that we might have overlooked. You know what they say, four eyes are better than two and it's no different when it comes to scooter testing.
Third step is where we make use of the future of technology, AI. Our very own Volscribe AI bot searches the internet to get a broad picture of what prior customers have to say about their experience with each model. He then reports back on commonly talked about issues, but also some of the good stuff.
After a model has passed through this rigorous 3-step vetting process its ready to hit our lists, if deemed worthy that is.
Reviews: Electric Scooters With the Best Range Capacity
Electric scooters with 25-39 miles range

Speed and range are the results from our test-ride
Our Speed: 22.1 mph
Real Range: 24.2 miles
Battery: 608Wh/48V
Motor: 450W
Tire: 9.5″ Pneumatic
Weight: 46.3 lbs
Load: 265 lbs
Positive
Award winning design
Spacious
Rear footrest
Good speed
Exceptional braking
Strong motors
Negatives
On the heavy side for portability
Low ground clearance
Tail light doesn't flash while braking
Summary
The KQi3 Max isn't just a sleek piece of machinery; it's a practical choice too. It boasts the highest battery capacity among their electric scooter models, a substantial 608Wh. Despite its lightweight 46.3 lbs frame, it can cover an impressive 24.2 miles on a single charge.
With a 48V 450W motor, the KQi3 Max provides ample power to conquer city inclines and reach speeds slightly above 22 mph. Its dual-disc brake system ensures quick stops, while the 9.5″ self-sealing pneumatic tires offer both reliable traction and a comfortable ride.
If you're seeking a portable and budget-friendly scooter with solid range capacity, the KQi3 Max is an excellent choice. It strikes a great balance between style, functionality, and affordability for everyday riders.

Our Speed: 21.1 mph
Real Range: 27.8 miles
Battery: 551Wh/46V
Motor: 450W
Tire: 10″ Pneumatic
Weight: 42.1 lbs
Load: 220 lbs
Positive
High water-resistance
Great range
Suspension
Self-sealing pneumatic tires
Reliable brand
Traction control
Great warranty
Negatives
Overheating motor issues
Higher-priced
Summary
Segway's latest Max-series model the G2 is yet another screaming success out the gates. The successor to the famous Max G30 delivers an impeccable ride, with a lot of new features that increase both its performance and ride comfort.
With pneumatic self-sealing 10" tires and a dual front and rear suspension system they've increased the riding comfort by a lot, making it handle bumps and uneven terrain much better. It has a strong 36V 450W motor and a more optimized 551Wh battery that was able to push our test rider a maximum range of 27.8 miles, at a top speed of 21.1 mph.
It is capable of handling a load of up to 265 lbs and conquering most of your cities hills. However, the motor is a bit too optimized for the 36V battery which can lead to increased heat build-up, a known issue during long hills and heavy loads.
The Max G2 is an exceptional city commuter and caters to riders who need a long-range capable scooter that still provides a good level of portability. It's one of the best waterproof mid-tier electric scooters in our top list of commuters.

$619.96
Speed and range are the results from our test-ride
Our Speed: 19.1 mph
Real Range: 18.6 miles(x2)
Battery: 360Wh/36V
Motor: 350W
Tire: 10″ Pneumatic
Weight: 34.2 lbs
Load: 275 lbs
Positive
Swappable battery
Lightweight
Affordable
Theft deterring
Fits taller riders
Negatives
Weak on inclines
Front heavy
Ineffective headlight
Summary
The TurboAnt X7 Max isn't much of a long-range commuter scooter out the box, it delivers a decent 18.6 miles on a single charge thanks to its stem attached 360Wh battery. But what if you had 2 batteries for it?
For less than both the NIU KQi3 and the Max G2, a modest $620, you get the X7 Max with an extra spare battery that is super easy to switch out, yet secured by a key-lock so it can't be stolen. This extra battery power at your disposal translates to a maximum of 37.4 miles per full charge, which is more range than both the aforementioned scooters. And it also makes it lighter and more portable, especially since you can load both batteries. A battery weighs about 3.5-4 lbs which means you would strip down its total weight of 34.2 to almost 30 lbs making it the most portable option on our list.
The scooter lacks suspension, but makes up for it with 10" pneumatic tires that are good enough to erase most bumps during urban commutes. Powered by a 350W motor our test rider was able to reach speeds of just above 19 mph.
The X7 Max is the most budget-friendly, lightweight, and portable electric scooter model on our list and even though it's cheap, it's still able to compete with its peers thanks to its fantastic swappable battery system.

Speed and range are the results from our test-ride
Our Speed: 30.1 mph
Real Range: 32.9 miles
Battery: 1086Wh/48V
Motor: 650W
Tire: 10.5″ Pneumatic
Weight: 72.5 lbs
Load: 265 lbs
Positive
A great range
Great suspension system
Good balance of speed and comfort
Self-healing pneumatic tires
Reliable and sturdy
Negatives
Not very portable
Screws needs maintenance every now and then
Summary
The P100 from Segway brings a bit more distance per charge, and a lot for quality. With a strong 48V 650W rear-mounted motor, and a large 1086Wh battery pack positioned in its deck, the scooter was able to deliver an impressive 32.9 miles of distance at speeds reaching a maximum of 30.1 mph. This is quite impressive for a Segway ninebot scooter priced at MSRP $1,500.
The ride is smooth thanks to its robust front and rear suspension system and large 10.5" pneumatic self-healing tires. It handles really well and is an overall blast to ride with its new large display, large deck with plenty of space and solid handlebar.
The scooter is capable of handling loads of up to 275 lbs, and with its 650W motor you can tackle almost all hills, even with a heavy person on it.
The P100 isn't very portable, but then again the higher we get in terms of range per charge, the heavier the scooter is, and the P100 weighs in at no less than 72.5 lbs.
If you're looking for a reliable, comfortable scooter from a well-known household brand that has a really solid build and is easy to use, then the P100 will fit like a glove. As long as you don't have to carry it up any large number of stairs, you're going to be golden!

$2,199
Speed and range are the results from our test-ride
Our Speed: 40.3 mph
Real Range: 27.8 miles
Battery: 1216Wh/52V
Motor: 2x 1200W
Tire: 10″ Pneumatic
Weight: 77 lbs
Load: 300 lbs
Positive
Great performance balance
Heavy rider support up to 300 pounds
Great hillclimber
Turn signals and bright lights
Excellent suspension system
Accommodates tall riders
Ability to upgrade
Negatives
Heavyweight
Less straight-forward setup assembly
Summary
The Apollo Phantom V3 is definitely one of the more impressive electric scooters on our list. With a slick design that looks nothing like your regular zippy electric scooter, this 77 lbs piece of machinery packs dual 52V 1200W motors with a tested top speed of 40.3 mph.
Not only does it pack a punch in terms of power, it's equipped with a similarly sized battery as the P100 at 1216Wh, giving you a real world range of up to 27.8 miles.
The Apollo Phantom really delivers a remarkable ride, and the design is nothing short of incredible. From its robust rear and front quadruple spring suspension system, to its large deck, and dual disc brake system. The Phantom is as solid as it looks and can in fact accompany a ride weight of up to 300 lbs. Its sturdy structure and excellent ride quality have made it a favorite among heavier riders. However, the scooter's significant weight at 77 pounds makes it not very portable.
Nevertheless, the Apollo Phantom V3 offers an excellent riding experience, with quick acceleration and they always offer an upgrade kit for their previous version upon launch of a new one, making it a one of a kind model.

$1,999
Speed and range are the results from our test-ride
Our Speed: 42.8 mph
Real Range: 34.5 miles
Battery: 1500Wh/60V
Motor: 2x 1400W
Tire: 10″ Pneumatic
Weight: 79 lbs
Load: 285 lbs
Positive
Operates quietly
Great speed
Build quality
Suspension
Long deck
Great warranty & support
Awesome acceleration
Negatives
Rear fender a tad short
Horn low sound
Narrow deck
Summary
The Vsett 10+ is the successor to one of the most popular light-heavyweight electric scooters to ever hit the market, the Zero 10X. Being one of the first real quality scooters, with high speed, crazy cool looking design, and superior range the successor is no lesser of a beast.
Everything has been improved from its already awesome built quality to its groundbreaking performance. With two strong 60V 1400W motors and a huge battery of 1500Wh we zipped down the roads at speeds of up to 42.8 mph and for a total range of 34.5 miles. Its dual suspension system in combination with 10" pneumatic tires makes it a smooth ride, and when you wanna get it to a stop the hydraulic disc brakes does a very impressive job at getting you to a full halt.
The Vsett 10+ is for riders who don't mind a scooter with a little more weight and a lot more power. The 79 lbs scooter is what we would consider a light-heavyweight, and it is one of the best. If you're riding the 10+ you're definitely going to have a blast on your daily commutes.

$1,495
Speed and range are the results from our test-ride
Our Speed: 36 mph
Real Range: 35 miles
Battery: 1253Wh/48V
Motor: 350W + 500W
Tire: 14″ Pneumatic
Weight: 55 lbs
Load: 330 lbs
Positive
Comfy seat
Heavy load
Dual motor
Fast
Swappable battery
Front suspension
Large 14" tires
Negatives
Throttle works well, but quality issues
Cramped seating position
Not for taller riders
Summary
The RoadRunner V2 is one of the more unconventional looking electric scooters, its design slightly and feel brings back memories of my old pocket bike that I used to race around the neighborhood, but electric ofc.
The scooter comes with a strong dual motor setup with a front 350W motor and a rear 500W motor, this gives it enough torque to handle hills with ease and propel you up to 36 mph. Just like the X7 Max from Turboant, although arguably a lot bigger, the Roadrunner comes with a swappable battery of 1253Wh that was capable of delivering a pretty solid 35 miles test ride on our course. The battery being swappable is a great perk, not only can you extend the ride by packing an additional battery, but you can also detach it to deter theft or make it easier to carry them separately.
The seat is comfortable and the front suspension and large 14-inch pneumatic tires makes the ride smooth. If you feel the need for increased comfort you can always invest a few extra bucks into a seat spring suspension.
The Roadrunner is a great scooter for anyone looking for a powerful pocket-size racer, it has that low-profile racing feel and can handle riders up to 330 lbs, just be wary that it doesn't cater well to tall people.

$2,195
Speed and range are the results from our test-ride
Our Speed: 44.7 mph
Real Range: 38.5 miles
Battery: 1440/Wh/60V
Motor: 2x 1100W(8400W)
Tire: 10″ Pneumatic
Weight: 74 lbs
Load: 265 lbs
Positive
Awesome display
Good amount of power
Adjustable suspension
Excellent city ride
Negatives
Stem not as sturdy
High priced
Summary
The Mantis King GT is one of Kaabo's most famous electric scooters. This scooter oozes with racing feel and it's a blast to ride around the city, zipping past cars and pedestrians alike.
The scooter weighs in at 74 lbs and is capable of handling a maximum load of 265 lbs, which isn't very impressive for a scooter of this caliber. Something that is impressive though is its two 60V 1,100W motors. These provide the scooter with one of the best acceleration in its price-range and we were able to zip around at speeds up to 44.7 mph. In terms of juice the Mantis King GT comes with a 1440Wh battery that provides the scooter with enough power to reach upwards 38.5 miles on a single charge. It's a blast to ride with its smooth acceleration, adjustable hydraulic suspension, and racing feel. The Mantis King GT is the perfect long-range electric scooter for riders who want to add some thrill and speed to their boring daily commute.
Electric scooters with 40+ miles range

$2,195
Speed and range are the results from our test-ride
Our Speed: 43.2 mph
Real Range: 42.1 miles
Battery: 1680Wh/60V
Motor: 2x 1100W
Tire: 10″ Pneumatic
Weight: 83 lbs
Load: 265 lbs
Positive
Good off-road tires
Nice large display
Great hillclimber
RGB lighting
Sturdy stem
Great handling at high speeds
Sinewave smooth acceleration
Negatives
Suspension is a tad stiff
Throttle dead-zone
Summary
The Wolf Warrior X GT from Kaabo is a really solid long-ranger equipped with 2 x 60V 1,100W motors and a large 1680Wh battery; its range capability is upwards 42 miles and its top speed reaches just above 43 mph.
What sets it apart from its predecessors is the introduction of sine wave controllers, offering buttery-smooth acceleration and improved overall ride quality. With dual 27 amp sine wave controllers, this scooter strikes a balance between swift acceleration and easy handling at lower speeds, enhancing your overall riding experience.
This scooter oozes stability, even at high speeds, thanks to its dual stems and stiff suspension, making it a trusted companion for urban commutes and thrill rides alike. The scooter is available with racing and/or off-road tires to ensure you have the ability to handle any terrain.
However, it's not without its quirks. The display lacks memory, which means it doesn't remember your previous settings. It has a dead zone on the throttle that can feel unresponsive initially. So, while it's a strong performer and an excellent choice for some high-speed fun, you want to make sure you're ok with the trade-offs.

$1,399
Speed and range are the results from our test-ride
Our Speed: 31.9 mph
Real Range: 43.6 miles
Battery: 1560Wh/52V
Motor: 1000W
Tire: 10″ Pneumatic
Weight: 56 lbs
Load: 352 lbs
Positive
Suspension
Tall riders
Heavy Riders
Large deck
Most range per dollar
Powerful motor
Water resistant
Available with seat attachment
Negatives
Not very portable
Simple design
No mobile app
Summary
The Cruiser S from Emove is a popular choice among riders who've gone through the standard electric scooter models and decided that they want to up the game a little, while still keeping it semi-portable. The Cruiser S delivers the most range per dollar of any scooter on the market. With its 1560Wh battery, it was able to push us 43.6 miles on a single charge.
In terms of power the scooter comes with a rear-mounted 1000W motor capable of handling hills really well and able to reach a maximum speed of just under 32 mph. The scooter is easy to handle and use for daily rides, and there is a reason this scooter is the most commonly used model for delivery riders, as it also has an optional seat attachment.
The Cruiser S is equipped with 10" pneumatic tires and a rear and front mounted suspension system that provides it with both great handling and comfort. It might not be a head turner in terms of design, but it gets the job done and it's a joy to ride on.
Electric scooters with 50+ miles range

$3,195
Speed and range are the results from our test-ride
Our Speed: 61.2 mph
Real Range: 55.4 miles
Battery: 2520Wh/72V
Motor: 2x 2000W(8400W)
Tire: 11″ Pneumatic
Weight: 115 lbs
Load: 330 lbs
Positive
Amazing range capabilities
Adjustable suspension
Quality hydraulic brakes
Large 11" pneumatic tires
Fast and powerful
Hillclimber
Fast charger enable 4hr recharges
Heavy rider
Tall rider
Negatives
Splash guards could have been larger
Kick-stand is badly positioned and hits your ankle at times(OUCH)
Summary
The Wolf King GT Pro stands out as one of the best high-performance electric scooters for your money. Priced around $3,300, it packs an impressive punch with dual 72V 2,000W motors, boasting a peak power of 8,400W. In our tests, it achieved an exhilarating top speed of 62.1 mph, exceptional hill-climbing capabilities, and zoomed from 0 to 50 mph in just 4.8 seconds.
During our range test, the GT Pro exceeded the performance of its predecessor, the GTR. Its substantial 2420Wh battery allowed us to cover an astonishing 55.4 miles on a single charge. The GT Pro provides a thoroughly enjoyable riding experience, handling high speeds gracefully and with ease, although not quite reaching the level of its far more expensive bigger brother the Wolf King GTR.
It offers ample power, deck space, and suspension to accommodate riders of various sizes, including those weighing up to 330 lbs. If you're seeking a potent electric scooter capable of achieving remarkable speeds, conquering steep terrain with ease, and doing it all swiftly, the Wolf King GT Pro is undoubtedly a top choice. It's the high-performance scooter that delivers an incredibly fun riding experience every single time.

$4,195
Speed and range are the results from our test-ride
Our Speed: 58.9 mph
Real Range: 68.3 miles
Battery: 3780Wh/84V
Motor: 2x 2000W(11500W)
Tire: 12″ Pneumatic
Weight: 111 lbs
Load: 330 lbs
Positive
Hydraulic suspension
Lots of power
Top range
Heavy rider
Great acceleration
Hillclimber
Nice deck size
Ambient lighting
Steering dampener
Summary
The Storm LTD is one of the latest additions to the Dualtron line-up of high-performance scooters, and is built to deliver more range than any other scooter in its weight-class.
With a battery 5 times larger than your long-range commuter the Segway Max G2 at 3780Wh, the Storm Ltd was able to deliver a remarkable 68.3 miles of range during our testing.
This means that it is the electric scooter with the best range capabilities on our list, and pretty much off it too. The only scooter we know of that beats its range, is its bigger and badder older brother the Dualtron X, but that scooter is almost twice as heavy as the already heavy 111 lbs Storm Limited.
But it doesn't just have the range, it comes with two 84V 2,000W motors capable of producing a total of 11,500Watts of peak output. This transcends to a real-life speed of up to just below 59 mph. It has a fantastic, kinda futuristic design, with a large deck, some well-placed ambient lighting and a robust single stem handle with its own suspension to reduce shaking.
With two large 11" pneumatic tires, a rear and front suspension system, it delivers a great riding experience, eating up any unevenness in the terrain without you even knowing about it. If you need a crazy amount of range per charge and want enough power to never have to worry about making it up that steep hill in your area, then the Dualtron Storm Limited is a scooter for you. As long as you can afford it's quite high price tag of $, and don't mind its heavier weight.
How to Find The Best Long-range Electric Scooter for You?
Like with all categories of electric scooters, the ones with larger battery capacity are not immune to the fact that no one scooter is going to be the best choice for everyone looking at acquiring a long-range capable electric scooter.
Everyone's needs differ, some people might need to go extremely far in one go, and some might just want the comfort of knowing they can go much further if they'd like to. The same model won't be the best option for these two different people. And there are so many variations to consider. Which is why I've created a short list on things you should consider to find the best model for your needs:
Range: How far do you really need to travel on a single charge?
Speed: Are you an adrenaline junkie, or is a more modest speed more preferable?
Motor power: Are you going to tackle a lot of inclines?
Portability & Weight: Is portability a need, can the scooter be easily folded, how much weight are you able to carry?
Tires: What type of terrain will you be riding on?
Suspension: Will you need a more sophisticated suspension system, a simple one, or are suspension not really even needed?
Seat: If you're going to be driving long distances in one go a seat might be preferable.
Price: What budget do you have to work with?
By answering these questions you should be left with a pretty good understanding of what it is you're looking for in an electric scooter.
Conclusion
That's it for our guide to finding the electric scooters with the best range. We've lead you down the rabbit hole of range capacity and shown you some pretty remarkable scooters who's range and abilities vary heavily from lighter and portable models to more heavy-duty high performance models that crushes everything you thought you knew about electric scooter riding.
By now you should have a good understanding of what is to be considered a long-range electric scooter, how to find it, and what model would best suit your needs. So get out there and cover those great distances with a smile on your face and the wind blowing in your hair, as you race down the city streets towards your next destination.